The New Montmartre of Amsterdam-markets  "Rembrandt Plein art market"open only on Sundays  from March till end October. The  place to watch the artist work and sell their art. Where you can buy original art made by local artists. Life airbrush painting and so on.

"Albert Cuyp Markt" the largest street market of Amsterdam-markets with over 350 stalls located at the "PIJP" former working class 19 century nowadays a yuppie area "Albert Cuyp Markt" named after a famous Dutch golden age 17th century painter. Making this market one of the most popular Amsterdam markets therefore a must visit point and an opportunity to make a shopping Amsterdam deal. 
"Noorder markt" a Saturday market located in the "Jordaan" at the "Noorderkerk- Prinsengracht" is a great place to wander around and get the real Dutch feeling of their taste of flowers-plants-organic food-delicious handmade cheeses and clothing. This market is considered an upmarket farmers market and has a name for high quality and organic health food and alternative clothing.
"Dappermarkt" at "Dapperstraat" is a local market at the eastern part of Amsterdam not far from the "tropic museum" both worth visiting - the market for the many indigenous food stalls and the tropic museum for the great collection of indigenous art.   
"Stadionplein markt"  is an weekly Saturday event at "het Stadion-plein" [Stadium Place] the old former football stadium for people who live in the south part of Amsterdan and nearby "Buitenveldert"  This is a nice market mostly for food vegetables plants and flowers.  
"Bloemenmarkt" at the flower-market located at "Singel" near the Mint-tower "Munt-toren" you can find the biggest collection of flowers and plants. It's a great place to sit on one of the many terraces round the flower stalls enjoying a cappuccino watching the people go by.
"Westermarkt"   at "de Westerstraat" is a general street market offering all kind of goods-textiles-cosmetics and household stuff. The market has around 170 stalls and is open on Monday mornings. 

"Antiquarian Book Market Spui" Secondhand and antiquarian books. You'll find on this special market on every Friday at the Book Fair at the Spui St.
"Spui Art Market" Every Sunday from March till  December the Spui square exhibits fascinating art & Art-dego market.Opening times Mo -Sa from March till Saturday.
"Stamp & Coin Collectors Market"  For those with a passion for collecting open on Wednesdays and Saturdays, you'll find a small market for stamp and coin collectors on the "Nieuwezijds Voorburgwal".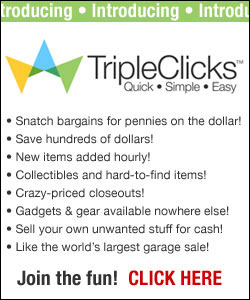 "Linden markt" one of the Amsterdam markets Located at "Lindengracht" Linden Canal is a former canal close to the "Noorder markt" and is a authentic market place like "Albert Cuyp Markt" for Amsterdam people's basic shopping.
"Waterlooplein" Amsterdam markets main Flea market located near the town hall and "Stopera" music theatre and the Moses and Aaron church close to "jodenbreestraat" the former Jewish quarter and Jewish historical museum. This flea-market with its historical origin of trade and Amsterdam merchants is well worth visiting.
"de Waag markt" one of the smaller markets at "Nieuwmarktplein" [Nieuwmarkt square] in the heart of Amsterdam Chinese quarter and " de Wallen" red light district has a daily market because of historic background of the Weighing house one of the oldest non-religious buildings of Amsterdam therefore an interesting spot to visit and browse the stalls or buy Asian food-vegetables at one of the many Asian shops. Nieuwmarkt square with its many café terraces is a great place to relax in the sun and watch the people go by. Café 't-Loodsje built in the early 1900's 't Loodsje's building was originally the site of a waiting room for folks looking to snag a seat on the city's early horse-drawn tram read it's full review hereby.
Ornamental market Market in "Slotervaart" new West district of the city Visitors appreciate the Ornamental Market with a 8.4, so let the district know. The atmosphere, the diversity, quality and cleanliness were positively evaluated. For most visitors the Ornamental Market in a fixed spot: three quarters of the market visitors visit the Ornamental Market weekly and 46 percent of the residents is at least once a month. The market is every Wednesday from 09.00 am to 17.00 pm.in "Slotervaart" new West district of the city
Amsterdam Calendar - 2013 will be a very special year in celebration of several events lots of things to do in the city from art exhibitions to a variety of concerts- processions and international sporting events so it will be a great year for Amsterdam shopping too.