"De Looiersgracht" translated [tanners canal] is a short canal which runs between the "Prinsengracht" and the "Lijnbaansgracht" in the heart of  "de Jordaan" district the old center of Amsterdam where  many fun boutiques-shops-art galleries and cosy  family hotels are situated.
Besides this interesting canal  one finds "de Elandsgracht" a former damped canal with many speciality shops and local cafes lunch places and brassieres.  The nearby "Runstraat" and "Huidenstraat" are part of the famous "9 Straatjes" [9 little shopping streets] the place for boutique shopping.
In the 19th century six of the eleven "Jordaan" quarter canals were damped. The Bloemgracht , Egelantiersgracht , Lauriergracht , Looiersgracht and Passeerdersgracht continued (alongside the Prinsengracht, Keizersgracht , Herengracht , Singel , Lijnbaansgracht, Brouwersgracht, Leliegracht and Leidsegracht still exist as real canals.
After wandering through this colorful neighborhood exploring art galleries in "de Jordaan" you might enqjoy a walk along "de Prinsengracht" all the way to "de Amstel" crossing main shopping streets like "de Leidsetraat--Spiegelgracht [the antique quater]--Vijselstraat--Utrechtsestraat" You won't regret this exciting walk.

Number 58-60-62 on the facades bear the inscription Beer Bottling "Die Port van Cleve" beers were bottled "Hollandsch tavel bier" [Dutch table beer].
Most houses at this canal nowadays are used as dwellings. On number 21 you'll see an example of popular neck gables. On No's 70-72 the former church is sandwiched between the facade of this late 19th century church gallery and is  divided into three parts by narrow brick pilasters -today  at the entrance the Bible Center Simon is housed in the Tanner.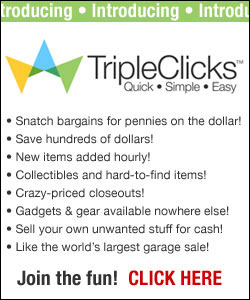 This neighborhood around this charming little canal has an air of artisan artists one of them Joep Buys contemporary painter painting – painting at the shopwindow of his atelier at "de Hazenstraat" his extraordinary collection is well worth seeing. Many art expositions are being held in the galleries in this area so for those art lovers this part of Amsterdam is a joy to visit.
Keep track of live performance shows in the city. A great number of live performances varying from classical music-jazz-blues-rock pop concerts-entertainment-puppet and erotic shows are on in Amsterdam. Up-to-date list of music dancing halls cafes and places here