One of the the oldest part of Amsterdam just a short stroll from Central Station. You can enjoy some unique and unexpected cultural experiences in this exciting part of Amsterdam "Nieuwmarkt" famous for many things such as a daily street market. It is advised to take some time to explore this most fascinating old part of the inner city to get an idea and glimpse of the town's rich history and cultural variety. From a Buddhist shrine to a monastery all located in the dense populated Red Light District.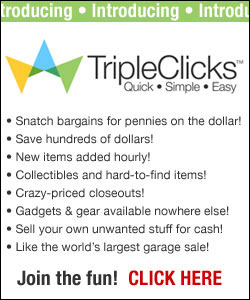 The "Bethaniënklooster" [Bethany Convent] in the middle of the Red Light District Red Light dates back to 1462 located originally designed to take care of the city's "infamous" women who might like to repent for their sins. Since 2000, the "Bethaniënklooster" has been transformed into a widely much-admired location for chamber music performances.
Chinatown Amsterdam: The first Chinese settlers in Amsterdam arrived in Amsterdam - working on vessels or later stoking coals on the large passenger boats - that's how Amsterdam Chinatown sprung up near the old harbour. After which the Chinese settled near the port opening up shops and restaurants starting their trade. Today you'll find the city's best Chinese restaurants and spice-food shops right in the heart of the old centre and of course this is THE PLACE to celebrate Chinese New Year.
Another nearby unique street which addition to the Chinese influences has also embraced  other Asian cultures is " de Binnen-Bantammerstraat" where you find cool shops like a tattoo parlour - restaurants such as best Thai, Japanese, Indonesian and even Tibetan delicacies.
Zeedijk Temple You might not think finding the largest Buddhist temple in Europe at Amsterdam's "Zeedijk" It is a striking Fo Guang Shan He Hua Temple Temple constructed in Chinese palace style - designed by Fred Greven architect- opened in 2000 by  Queen Beatrix -the first statesperson ever to support Buddhism in public. Guided tours at the temple take place on Saturday afternoons.
Don't forget to walk along two picturesque small nearby Canals bordering the "de Waag" "RechtBoomsloot-KromboomSloot" This pitoresque neighbourhood is very worth-while a visit for a picture opportunity.
 "Nieuwmarkt" [new market] Where East meet West-- is full of exciting surprises is a square in Amsterdam's Chinatown - in the heart of the Red Light District. Once an open canal the waterways were filled in 1614 to create the marketplace which gives the square its name. A daily street market is still held here - and an organic market every Saturday. Many lively cafes - bars-restaurants and funky shops of all kind surround the square-making it the perfect place to spend a few hours browsing and people-watching.
"De Waag" at the Nieuwmarkt is a grand building built in 1488 in the 17th century converted to  a weigh house was an impressive gateway linked to the medieval city walls. This distinguishing building has had a variety of different functions over the years. From 1926 to 1932 it housed the Amsterdam Museum, and until 1987, the Jewish Historical Museum as a memorial of the occupation. Today it is home to café restaurant "de Waag" has an impressive befitting interior centrepiece chandelier lit by 300 candles.
Amsterdam Calendar - 2013 will be a very special year in celebration of several events lots of things to do in the city from art exhibitions to a variety of concerts- processions and international sporting events so it will be a great year for Amsterdam shopping too.

Keep track of live performance shows in the city. A great number of live performances varying from classical music-jazz-blues-rock pop concerts-entertainment-puppet and erotic shows are on in Amsterdam. Up-to-date list of music dancing halls cafes and places here