Nine Streets Amsterdam "de negen Straatjes" located in the old city center crossing the main canals this shopping area is bordered on the northside by "de Raadhuisstraat" and in the south by "de Leidsegracht"  across the canals "Singel-Herengracht-Keizersgracht-Prinsengracht"  "De Negenstraatjes"  are three adjacent streets each of them have different names and with the canals in between. From the "Prinsengracht" towards "de Singel" beginning with the most northern streets - as follows;  "Reestraat" [Roe- Deer Street] "Hartenstraat" [Hearts Street] "Gasthuismolensteeg" [Inn Mill Alley] "Berenstraat" [Bear Street] "Wolvenstraat"  [Wolf Street] "Oude Spiegelstraat" [Old Mirror Street]  "Runstraat" [Run Street] "Huidenstraat"  [Skins Street] "Wijde Heisteeg"  [Wide Heath Street] The street names in this little neighborhood are derived from the different trades carried out here in past centuries – for example the processing of skins in the nearby tanners district "de Looiersgracht" street name reminders of the past are: cow, bear, wolf and roe deer skins.
Nine-Streets-Amsterdam This maze of narrow streets offering a perfect shopping and window shopping opportunity in this fabulous ambiance to experience boutique shopping at its best especially for shoppers looking to buy fashion or artefacts which are not easily available. 

Amsterdam Calendar - 2013 will be a very special year in celebration of several events lots of things to do in the city from art exhibitions to a variety of concerts- processions and international sporting events so it will be a great year for Amsterdam shopping too.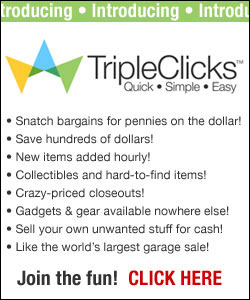 Here are some shops and restaurants which are worth watching at "Hartenstraat" Restaurant Van Harte a well- reputed French restaurant.
--COS -- upmarket designer men and woman fashion outlet.
--Joot special books & Art
--LockStock & Barrel Designer  cloth labels
 "Oude Spiegelstraat"
--Acne exclusive Designer fashion labels for woman and men.
"GasthuisMolensteeg"
--"SAS Design" handmade jewellery
--"Brilmuseum" Amsterdam Museum of the art and history  of spectacles beautifully housed a building dating back to 1620.

"Wolvenstraat"
--"BRIX" a cosy cafe restaurant eating and drinking with jazzy atmosphere.
 --Laura Dols, one of the most popular vintage shops full of celebration and party dresses.
--"Second Best" Vintage Designer clothing very popular and chic.
"Reestraat"  - Bearegard fashion & accessories
Daily fresh baked bread-shop "Paul Annee"    
Keep track of live performance shows in the city. A great number of live performances varying from classical music-jazz-blues-rock pop concerts-entertainment-puppet and erotic shows are on in Amsterdam. Up-to-date list of music dancing halls cafes and places here