You can find health-information on foods at the following framers markets:  "Noordermarkt – Jordaan" opened on Saturdays 0900 to 1600
"Nieuwmarkt" Saturdays 0900 to 1700
Haarlemmerplein (west) - Wednesdays 1000 to 1700
When buying organic you should look for the "EKO" symbol which is granted to products containing over 95% organic ingredients by Dutch inspection-certification body SKAL (roughly equivalent to the Soil Association in the UK). There is also the orange "demeter" symbol which signifies bio-dynamic products.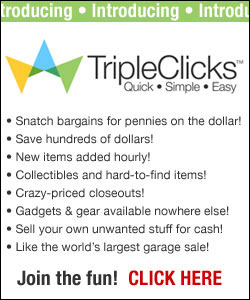 For health fitness tips and best choice on offer of vitamins minerals food/diet supplements you are advised to visit
·        DE TUINEN Kalverstraat 11 Amsterdam Phone 0251 257070 - Kinkerstraat 190-192 Phone 020 6164638 or Ferdinand Bolstraat 114 phone 0251 257 070
·        The largest Vitamin-Store of Amsterdam is located on the Haarlemmerstraat they have the best International brands like Solgar and VitaminHealth.
·        The SoulSister Vitamins at the Elandsgracht 132 for quality vitamins and cosmetics.
               Eko-Plaza For a wide variety of organic foodstuffs - fruit and vegetables vitamins and food supplements they also have an large stock international brands available together with skilled friendly advice making this place a mixture of locals an travelers.  

Health-information is widely available in the natural food stores and on the farmers markets in Amsterdam you will find a wide range of organic food products available - from fresh fruits vegetables – fish - meat and dairy products other fair trade products such as from biological grown coffee and teas organic breads - pastas even pasties – grains – non artificial colored candies and sweets organic drinks like wines and beers almost anything people need for their daily requirements.  Most of the shops and stalls on farmers markets also sell organic household and personal care products as well.
Here are some well-known Organic Restaurants in Amsterdam:
Terra Zen Center at 19 "Sint Jacobstraat" near the Dam square) a  vegan cafe with ambiance;  the menu features Japanese and Caribbean fusion cuisine with in-house made vegan burger - quinoa salad - mostly prepared with locally grown organic produce.
Superfood Centre at 10 "Eerste Rozendwarsstraat"  Housed in the Health & Fitness centre "Jordaan" - this place is a
raw food cafe and health centre serving  a selection of raw snacks, super-food - vegan raw pies and raw chocolate treats.
Golden Temple 126 "Utrechtsestraat" their menu consist of sandwiches - international cuisine – pizza - soy ice cream - raw food, juices and Eko (organic) ingredients. There are Yoga classes and spiritual chanting and music on Friday nights. You can find a detailed list of organic restaurants and shops in Amsterdam here